Running a successful dental business requires having efficient processes and procedures in place. Automation can be a great way to ensure this happens. By leveraging automation, you'll be able to improve the overall efficiency of your dental business and better serve your patients. And better serving patients can turn into more recare and more word-of-mouth recommendations!
1. Automating Appointments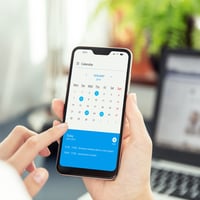 Automating appointments is key to independent dental business and DSO success and can be easily achieved with an all-in-one dental practice software. By setting up automated appointment reminders via email or text, dental practices can save time and energy in managing their bookings. This also ensures that patients don't forget to show up for their appointments, reducing lost income and ensuring the success of your dental business. All-in-one dental office practice management software offers a range of features to simplify your administrative tasks while reducing costs by eliminating 3rd party software, such as appointment scheduling, automated payment processing, and even online patient communication.
2. Utilizing an Online Patient Portal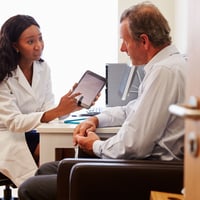 An online patient portal is a great way to increase efficiency and reduce administrative overhead. DSOs and independent dental practices can streamline their workflow by offering patients the ability to book appointments, view their records, and make payments online. Dental business software can provide your business with comprehensive solutions that include the ability to work with a patient portal, allowing you to take advantage of the most up-to-date technology available.
It also makes it easier for patients to take care of their needs themselves, eliminating the need for manual processes. They appreciate the convenience of having quick and easy access to their medical information and appointment schedule, making it more likely they will take better care of their oral health. Additionally, patient portals are secure and compliant with HIPAA regulations, meaning your practice's information remains confidential and safe.
3. Accepting Online Payments
Accepting online payments can help streamline the billing process for your dental business and make it easier for patients to pay their bills. In addition to convenience, there are a number of benefits that come with accepting online payments, including:
Increased security – Using secure payment processors helps protect patient data, which as you know, is essential for any business handling financial information.
More payment options – Offering online payments gives patients more ways to pay, including credit cards, debit cards, and bank transfers.
Quicker payments – Online payments are processed quickly, which helps ensure that you get paid faster and can keep your cash flow moving smoothly.
Improved customer satisfaction – By offering an easy way to pay, you can provide your patients with a great experience and help build trust with them.
In order to start accepting online payments, you will need to choose a reliable payment processing system that meets your needs. Some reliable resources are Bluefin or Global Payments. Once you have chosen a provider, you will then need to set up a secure payment gateway that allows customers to submit their payment information securely. Finally, make sure to clearly display the different payment options available on your website and let your customers know that you accept online payments.
4. Sending Appointment Reminders via Email or Text
One of the most effective ways to ensure that your dental practice is running as efficiently as possible is to automate appointment reminders. Automated appointment reminders can be sent via email or text, helping to reduce no-shows and increase patient engagement. With the use of dental practice all-in-one software, you can set up appointment reminders that are automatically sent out at the time and frequency of your choosing.
These automated reminders help ensure that patients show up on time and better manage their own schedules. Automated reminders also help cut down on time spent by staff members who would have previously been in charge of manually sending out appointment reminders.
5. Automate Workflow Tasks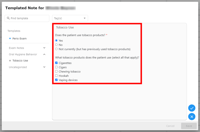 To assist your team in being as efficient as possible and save time, use features within your practice management software to automate as many tasks as possible. For example, in Curve Hero, you are able to create notes for a patient quickly and easily with standard drop-down answers, using the "Tool Box" which gives you the ability to customize your own questions, or add predefined questions quickly. You can spend less time typing notes and more time spent on generating production and revenue!
Conditional questions allow you to add additional information to a question that may need to be expanded on. For example, if you select an option to clarify patient pain in the mouth or specific tooth, you can have another option pop up asking to provide more details.
You can create a variety of template categories based on the needs of your office: by provider, procedure category or user. Make note-taking easier by adding your commonly used questions and pre-determined answers to your templates and customize away!