Patient Engagement

EasyMarkit is your one-stop shop for patient communication designed specifically for dentistry. With the ability to customize your messaging by treatment type, your practice has control over the content and frequency of messages that patients receive. EasyMarkit integrates closely with Curve Dental to provide fully automated communication for appointment reminders, confirmations, and instructions before and after appointments. To save you time and generate more revenue, our software reminds patients about their due dates and makes it faster for you to fill last-minute holes in your schedule. We make it easy for patients to refer friends and family and automatically help you gather positive online reviews on sites that people actually read when they're looking for a new dental office. Whether it's through our two-way text messaging option or reminders in English, French, Spanish, or Chinese, we help you reach your patients how they want to be reached. Set-up is free, and EasyMarkit offers unlimited support and coaching to make sure you get the best for your patients.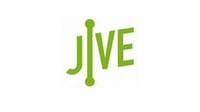 Jive provides cloud-based phone systems and unified communications services. Jive Voice is a cloud-based PBX phone system that combines traditional PBX hardware and service into a single web-hosted solution. It offers all of the advanced features of an enterprise PBX business phone system with over 80 hosted phone features.

Jive's customers include dental practices, medical offices, public institutions and other businesses needing a scalable platform that is more flexible and cost-effective than their existing business phone systems. Jive and Curve Dental have combined forces to offer the best office software solution for dental practices. This integration allows you to seamlessly synchronize your practice's phone system with Cure Hero, delivering better personalized experiences to your patients and lowering office costs at the same time.

When a current patient calls in to your practice, the Jive + Curve Dental integration will automatically populate your computer screen with all of the patient's information and history before you have answered the phone. Jive's cloud delivery model ensures that your practice always has the latest technology, features, and applications—making Jive and Curve Hero the last office system you'll ever need.

Lighthouse has been championing dental practices since 2002. We speak with hundreds of our customers every day so we know: What it's your business, every minute and every dollar counts. That's why the entire Lighthouse 360 team is dedicated to giving our 11,000+ customers the tools and support they need to succeed. We make it easy for your practice to automate patient reviews, appointment reminders, email marketing, and more. Find out how we simplify and automate tedious tasks so you can focus on what's most important to you.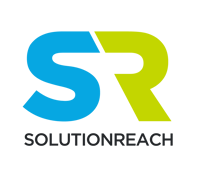 Solutionreach is a Patient Relationship Management platform that gives healthcare providers the power to revolutionize the way they manage provider-patient relationships. The service is a suite of innovative cloud-based tools for care teams to use in communicating with, engaging, and educating every patient throughout the continuum of care. Along with improving patient-provider relationships, the platform helps decrease costs, generating new patients, and streamlining workflows for the practice. The technology is engineered to be easily customizable, so the platform can be tailored to cater to the unique goals of each practice. Solutionreach customers always have access to unlimited training and support from a team of live, dedicated Client Success Representatives who help each practice maximize the platform to increase profitability, productivity, and patient satisfaction.