The field of dental hygiene is evolving rapidly. New advancements in technology, changes in patient expectations, and increased emphasis on preventive care are all driving the dental industry.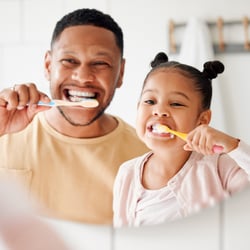 A trend that is changing the landscape of dental hygiene is the growing emphasis on preventive care. Rather than just treating oral health issues after they arise, dental professionals are placing more focus on early detection and intervention. This includes things like regular cleanings and check-ups, fluoride treatments, and education about proper dental hygiene practices. By preventing oral health issues before they become serious, patients can avoid painful and expensive procedures down the road.
An additional trend in dental hygiene is the increasing personalization of oral care. Thanks to new technologies and a growing understanding of how different factors affect dental health, patients are now able to receive customized care tailored to their individual needs. This includes everything from specialized toothpaste and mouthwash to customized orthodontic treatments that can straighten teeth in less time than ever before.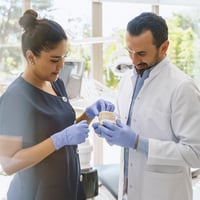 To the delight of dental hygienists and doctors alike, another emerging trend is assisted hygiene. "Simply put, [assisted hygiene] is a concept where the hygienist has his/her own assistant or shares an assistant with another hygienist." -
Dental Economics
. An assistant can have any number of duties. Duties that may be assigned can depend on the state in which the practice is located (so look up the laws and protocols in your state) and the amount of education an assistant may have. A dental hygienist assistant may be able to help in numerous areas of the office, including:
Seating the patient

Exposing radiographs

Taking blood pressure

Reviewing medical history

Completing initial plaque removal for Type 1 patients

Initiating oral hygiene instructions

Discussing the patient's dental concerns and how to address them

Capture intraoral camera images
Taking that into consideration, think about how many things can be done upfront, giving both you and your hygienist more time to better care for patients and
increase your production
. And how happy would your hygienist be with a
little help from a friend
?
So, what does the future of dental hygiene look like? According to recent studies, the market for dental hygiene products is projected to grow steadily over the next several years, reaching over
$40 billion by 2025
. At the same time, demand for dental services is expected to increase as more people become aware of the importance of preventive care. With advancements in technology and more emphasis on personalized care, patients can expect to see better outcomes and more efficient, effective treatment options.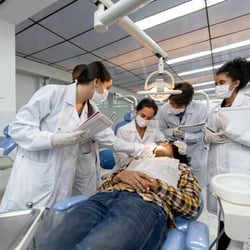 For dental professionals, the future of hygiene means staying up-to-date with the latest trends and technologies. This includes ongoing education and training, as well as investing in the equipment and resources needed to provide top-quality care. By embracing new approaches and tools, dental professionals can not only meet patient expectations but also exceed them, driving success and growth for their practices.
In conclusion, the future of dental hygiene is bright and exciting. By staying abreast of key trends in the industry, dental professionals can continue to provide the highest quality care for their patients. With advancements in technology, increased emphasis on preventive care, and the rise of personalized oral care, patients can expect to see better outcomes and more efficient, effective treatment options than ever before. Let's continue to embrace these trends and build a healthier, happier future for our patients and our industry.