Typically the end of the year is a time to evaluate your practice's strengths and areas of improvement. Of course, 2020 was as atypical as it gets. That's why increasing productivity is more important than ever. COVID-19 certainly presented challenges that were previously unimaginable but it is important to realize that no matter if it is a pandemic, weather-related or human disaster, the more protected you can be, the better you can withstand the storm. And that starts with cloud-based practice management software.
We've focused our tips on areas that your practice management software can have the greatest impact because that's what we know best. We're big believers in "staying in our lane," which is also why our singular business focus is on one software product.
Please note that we've written under the assumption that you use Curve Hero as your practice management software. If you're not using Curve, we'd love to show you what we can do for your practice.
Tip #1: Provide the Best Low-Touch/No Touch Experience Possible for Your Patients and Staff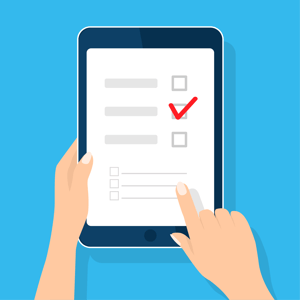 For the first tip on what can increase productivity in a dental office, we recommend providing the best low-touch/no-touch experience possible. The ability to offer a patient portal with online forms, billing statements, and more means more administrative tasks can be completed outside of the office. While limiting administrative and check-in time keeps patients and your staff safe, it also increases efficiency. Whether patients wait in their cars for their appointment or sit socially-distanced from others in your office, everything runs much more smoothly which means you can see more patients during the day while adhering to safety protocols. Creating a safe environment helps reduce patient and staff churn because you are running a proactively safe practice.
Tip # 2: Spend Less Time in the Office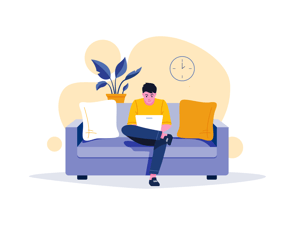 If Covid-19 has taught us one thing, it's that people can be very productive working remotely. Working away from the office was on the rise even before COVID. In 2012, Gallup data showed 39% of employees worked remotely in some capacity, meaning they spent at least some of their time working away from their coworkers. In 2016, that number had grown four percentage points to 43%. And of those who worked remotely some of the time, the percentage of time spent working remotely increased from 2012 to 2016 as well. According to that same Gallup study, those who work remotely 60% to 80% of the time -- are also the most likely of all employees to strongly agree that their engagement needs related to development and relationships are being met. Perhaps counterintuitively, they're also the most likely of all employees to strongly agree that someone at work cares about them as a person, encourages their development, and has talked to them about their progress. Certainly, the dental industry requires clinicians to be in the office the majority of the time, but providers and their staff can address administrative and back-office tasks at home because with Curve Hero, they have the same software experience whether in the office or remote. In addition, when patients contacted practices requiring emergency care, dentists using Curve Hero have instant access to patient records or images, enabling them to respond in a timely manner.
The ability to enable greater work-life balance without losing productivity is one of the greatest advantages using a cloud-based practice management system.
Tip # 3: Expand Your Talent Pool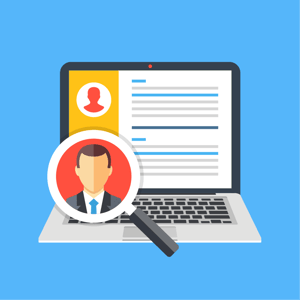 Another idea to help improve your dental practice is to develop and diversify your talent pool. Using Curve Hero enables you to expand your universe of employees. This ensures you have the most qualified non-clinical staff regardless of their geography. Because the software is so intuitive and the experience is the same away from the office, staff can be just as productive as if they were in the building. You can schedule and reschedule appointments remotely, manage billing and complete paperwork seamlessly when away from the office. In addition, temporary staff will pick up the software quickly which means they can jump in and start contributing right away, an important benefit when you are paying them by the hour.
Tip # 4: Leverage Key Reports to Stay on Top of Your Business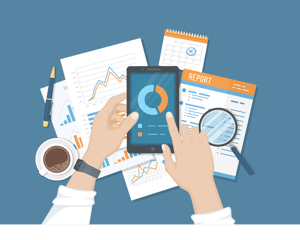 Curve Hero features standard and customizable, user-friendly reports to provide visibility into your practice. Practices that dedicate a little time digging into our Business Intelligence feature discover that the information can have a profound impact on their productivity and profitability.
Here are just a few examples of available dashboards.
Treatment Plan Overview Dashboard
This dashboard enables you to understand the value of the open treatment plans in your patient base. Using this tool, you can be more effective in following up with patients to schedule treatment and to follow best practices of closing out non-accepted treatment plans. You'll have an accurate view of future revenue available inside their current patient base.
Collection Summary Dashboard
Collections data reviews longer-term trends, with factors such as insurance receivables and other payment cycles commonly taking more extended periods to resolve. The Collection Summary Dashboard helps identify which payment sources to focus your efforts on to maximize collections against outstanding A/R.
Recare Dashboards
Steps include shoring up your foundation with a comprehensive recare set-up to understand your recare opportunity and how to capture it by reviewing the Recare Overview Dashboard. With new processes in place, you can be confident that all patients coming in for treatment will be properly set up in the automated recare process to ensure your care is consistent and your recare revenue base continues to grow. There is also a view for patients without recare that will identify patients who are not set up on the recare program. It also helps you understand the missed and potential revenue opportunity for scheduling active patients for recare treatment allowing the practice manager to quantify the financial value of this effort and tie it to practice goals.
Tip # 5: Incorporate Teledentistry into Your Practice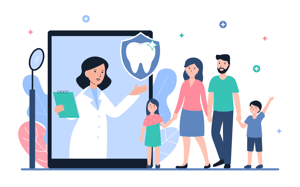 Teledentistry enables you to expand your practices outside the four walls of your office. One of the most valuable services is enabling the dentist or associate to quickly meet with the patient via teleconference to triage the situation, or leverage on-demand dentists to jump in and serve the patient in a timely manner. All the front desk has to do is direct the patient's call to the on-demand dentist. This transforms the front desk into a revenue generator because these virtual consults, unlike a phone call, are billable. Curve Dental has partnered with Teledentistry.com to offer this service to patients.
The next two tips are applicable to practices not currently using Curve Hero. Warning! These may be so compelling that you'll want to schedule a product demo right away.
Tip # 6: Reduce Administrative Tasks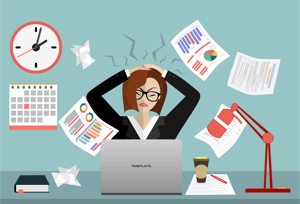 Remove the burden of necessary but time-consuming tasks by relying on Curve Hero to manage them for you. Software updates from traditional server-based software companies typically require the practice to shut down their systems to complete the updates themselves. It can be a nightmare because updates tend to try and pack all the changes into a single upgrade. This can be very disruptive to you and your entire team. Curve automatically updates your software continually and seamlessly, without disrupting your practice. Log in and the latest updates are there--voila!
With Curve, cybersecurity is a non-issue for you or your staff because your data is automatically backed up, saved, and stored in a top-tier Amazon Web Service data center. This ensures the accuracy, accessibility, and integrity of your data. To keep your data safe from the latest cybersecurity threats we work with an outside firm to complete regular intrusion and security audits.
Having available customer care is also a time-saver when a question or issue arises. Because Curve customer care can view your screen in real-time (with your permission), they are able to see what you are experiencing in real-time and fix the problem quickly. They don't need to troubleshoot hardware because all you need to run Curve is an internet-connected PC or Mac...no server required.
Tip # 7: Decrease Your Operations Costs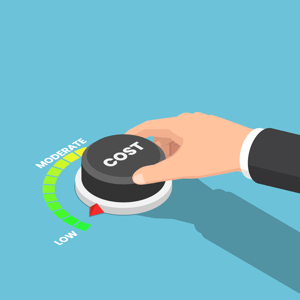 For maximum efficiency, particularly in increasing productivity in your dental office, we recommend decreasing your operations costs as much as possible. If you are serious about reducing your costs, a good place to start is with your practice management software. When you consider the true cost of ownership—specifically costs that are additional to the software license, Curve Hero is less expensive than server-based systems.
Here's a detailed look: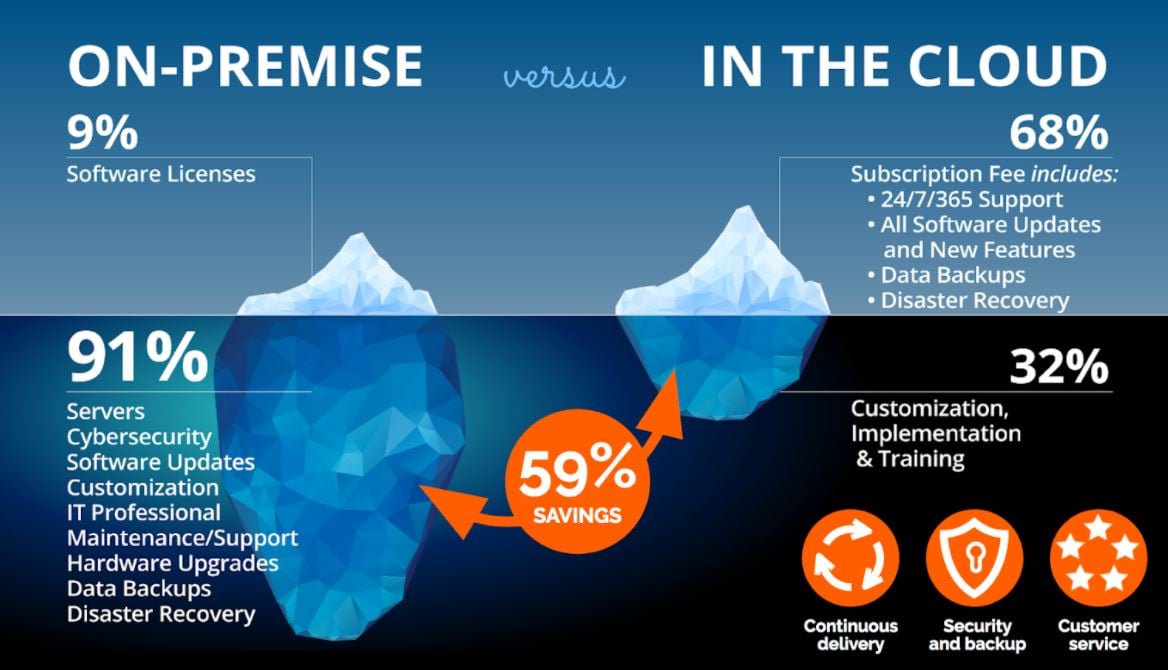 When you look beneath the surface, on-premise solutions bear a multitude of ongoing, additional costs that increasingly outweigh the benefits. The most common areas that come as a surprise are ongoing server maintenance (to keep up with the operating system and critical cybersecurity patches), customization challenges, manual upgrades, and costly IT support staff or contractors to carry out many of these tasks.
In contrast, cloud technology has earned the confidence of nearly every major industry and is generally recognized as the most economical and safe way to run your business and protect your data. What makes Curve Hero stand out is our commitment to service, because the more responsive we are, the more productive you can be.
To learn more about how Curve Hero can increase your office's productivity,

click here

.