Plain text. It says everything you need to know in the name. Plain. Now, I don't know about you but it's pretty bland to look at. Plain text isn't great for highlighting important questions on a form to fulfill any possible legal regulations.
So what did we do?
We gave you the ability to format your online form questions!
Here's How It Works
When you edit a dental form template, you will see the ability to format your form text blocks and headers. You are able to change the color of the whole text, as well as, italicize, bold, and underline. This is now available in the context menu on text blocks and headers that you have added to a form.
Apply formatting to a form text block and header through the context menu.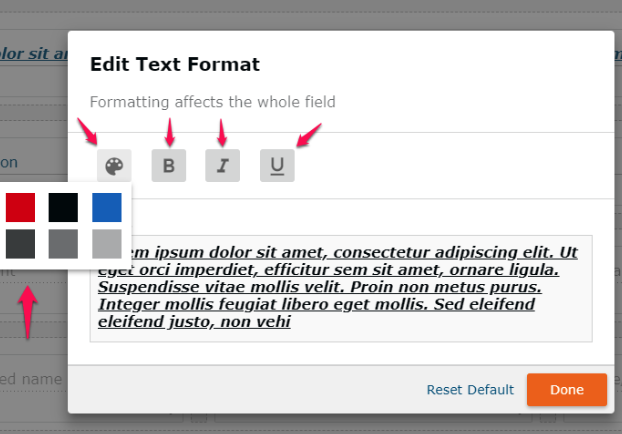 Select font color, bold, italics, or underline formatting on an online form text block or header.
The selected formatting can be seen rendered on both the online form, and the saved PDF version of the completed form.
It is also important to note for all of our California offices, this formatting satisfies your legal regulation need for certain form text to be displayed in red font.