As busy dentists and their staff juggle numerous tasks and appointments on a daily basis, it's important to make time for self-care. Stress-relief is an essential practice that helps us increase our overall well-being. In this post, we will be providing five tips that dentists and their staff can use to reduce stress and take care of themselves.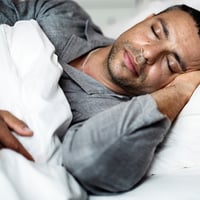 1) Get enough sleep
At times, it can be difficult to get enough restful sleep. Doctors suggest 7-8 hours of sleep a night to be productive during the day. To help get a better night's sleep, it's important to turn off all devices, including cell phones and tablets, at least 30 minutes before bedtime. This can help avoid distractions and ease you into a restful state. Additionally, exercise can help tire both your mind and body, which can be beneficial for easy resting. By getting the right amount of rest, dental staff can feel energized to tackle their daily tasks.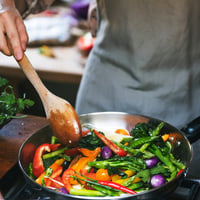 2) Eat healthy
"Eating a healthy diet can reduce the negative effects of stress on your body" - Matthew J. Kuchan, Ph.D., a senior research scientist at Abbott

Prepping healthy meals can be difficult when busy and stressed. But, if you can make the time to do it, you'll notice more of a spring in your step. A good tip is to create the week's meals on a weekend day. That way your work week is filled with healthy foods that are easy to grab on the way out the door. There are even some great, healthy snacks that you can throw in your bag. For example, Vitamin E is found in foods like sunflower seeds, almonds, spinach, and avocados.

And if you do have to make that fast food run, you know which foods are healthier!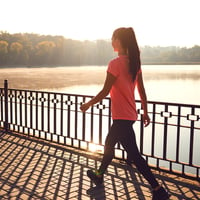 3) Exercise
Exercise of any form can act as a stress reliever. You don't need to join the Crossfit gym. You just need to get your blood pumping a little! Consider taking a stroll during your lunch break or after work as a part of your daily routine. Exercise has been proven to help you forget daily irritations and stay calm. Doctors recommend getting at least 150 minutes of moderate aerobic activity a day or 75 minutes of vigorous aerobic activity a week. And remember, there are fun things to do that are considered exercising like roller skating, dancing, swimming, and even gardening!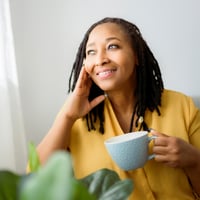 4) Take breaks
"Studies have found that breaks can reduce or prevent stress, help to maintain performance throughout the day and reduce the need for a long recovery at the end of the day" - Sonnentag S, Fritz C. The Recovery Experience Questionnaire

Taking breaks at work can refuel your body and even improve brainpower. Sometimes even just a few minutes can give you time to calm down, destress, and empower you to get in there! Doctors and office manager, remember to give regular breaks to your staff. Not only will it help them refresh, but it will improve overall morale and help them do their best work.

5) Use More Efficient Technology in the Office
One way to reduce stress in the office is to use more efficient technology and processes. By consolidating and organizing data, improving customer communications, and improving treatment plan acceptance, you can streamline your workflow and take back time to focus on providing quality care.
Consolidate and organize data: To make sure that you're staying organized and efficient, consolidate and organize the data that you're collecting from your patients. Investing in an all-in-one dental practice management software can help you keep all patient records in one place, making it easy to access information quickly. This can save both you and your dental hygienists time when retrieving patient records.
Improve customer communications: Keeping open lines of communication between you and your customers is also important for reducing stress levels in the office. Choosinga patient communication system that automates manual tasks will help you manage patient inquiries more efficiently, allowing you to answer questions more quickly and provide better customer service.
Improved treatment plan acceptance: When presenting treatment plans to patients, it's important to make sure that they are easily understood and accepted. Use software that helps you build custom, and clear presentations for each patient to ensure that your treatment plans are understandable and accepted by the patient.
Use online scheduling: For busy offices, online scheduling can be a lifesaver. Not only does it allow you to manage your appointments more efficiently, but it also makes it easier for patients to book appointments online without having to call or visit the office. This will save both you and your patients time and hassle.
Make your dental office manager as cool as a cucumber: Finally, investing in an all-in-one dental practice management software can help your dental office manager stay organized and on top of tasks. This will reduce their stress levels and make them feel much more satisfied with their job. With all of your patient data consolidated in one place, they can easily manage payments, appointments, billing, and other administrative tasks with ease.