Having a successful dental business is clearly the goal for all dentists and dental professionals. And, marketing your dental business is essential in order to ensure that you are able to grow, attract new patients, and retain your current patients. If you haven't already started on a strong marketing plan it is time to lay it out and execute. In this blog post, we'll discuss the importance of investing in a good marketing strategy for your dental business.
The Importance of Marketing Your Dental Business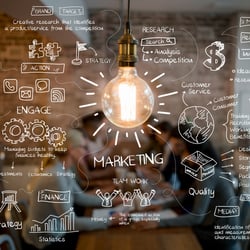 Without marketing, it can be difficult to reach potential patients and differentiate your services from competitors.

A well-thought-out marketing strategy can help you target your ideal patients and showcase the unique qualities that make your practice stand out. It can also help you build your reputation in the community, establish trust with patients, and ultimately, increase revenue.

In today's digital age, marketing your dental practice has become even more essential. With the majority of consumers researching healthcare providers online, a strong online presence and a well-designed website are essential for attracting new patients. Additionally, social media platforms such as Facebook, Instagram, and Twitter offer cost-effective ways to connect with patients and showcase your expertise.

Investing in marketing may seem like an added expense, but it's actually an investment in the growth and success of your practice. With the right strategy, marketing can help you achieve your goals and reach new heights. So if you're looking to take your dental practice to the next level, it's time to rev up your marketing efforts.

The Components of a Good Dental Business Marketing Plan
Marketing your dental practice can be a challenge, especially if you don't have a good plan in place. To successfully grow your dental business and retain your current patients, it's important to have a strong marketing plan that outlines the specific components you'll need to implement.

1. Set Clear Goals and Objectives: The first component of a good marketing plan is to set clear goals and objectives. This could include increasing patient retention by 15%, attracting 10 new patients per month, or boosting revenue by 5%, etc. By setting SMART measurable goals, you'll be able to track your progress and make adjustments to your marketing plan as needed.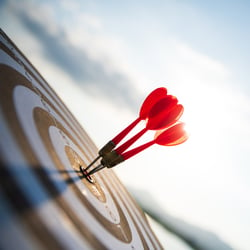 2. Define Your Target Audience: The second component of a good marketing plan is to identify your target audience. You need to know who your ideal patient is so that you can create marketing messages that resonate with them. Do you live in an area where you see more elderly patients or younger patients? For example, you can market procedures that make sense for those age ranges.

3. Establish Your Brand: The third component is to establish your brand. This means developing a consistent look and feel for your practice across all of your marketing materials. That way you will be more recognizable in all efforts. It also means identifying what makes your practice unique and different from your competitors.

4. Choose Your Marketing Channels: Once you have a clear understanding of your target audience and brand, the next component is to choose the marketing channels that will best reach your audience. This could include a mix of digital channels, such as social media and email marketing, as well as traditional channels like print advertising or direct mail.

5. Create Engaging Content: No matter what channels you choose, the key to effective marketing is creating engaging content that resonates with your target audience. This could be blog posts, videos, social media posts, or patient testimonials. You may want to consider hiring a copywriter or using one of the new AI copywriting tools to help your content.

By focusing on these key components of a good marketing plan, you can effectively market your dental practice and attract more patients while also retaining your existing ones. With the right strategy in place, you can grow your business and achieve long-term success.
How to Implement Your Marketing Plan
Now that you have a strong marketing plan in place, it's time to put it into action! Here are some steps to consider as you begin implementing your marketing strategy for your dental practice:

1. Get your team on board: Start by communicating your marketing plan with your staff and encouraging their participation. They may have some great ideas or be excited to help with social media posts or patient referrals. We talk to a lot of RDHs who love to get involved. Having everyone on the same page will help make your marketing efforts more cohesive.

2. Use social media: Utilize social media platforms like Facebook, Twitter, and Instagram to promote your dental practice and share relevant content. You can post photos and updates about your services, staff, and promotions to reach a wider audience and engage with patients.

3. Leverage patient referrals and online reviews: Word-of-mouth recommendations from happy patients can be a powerful tool for marketing your dental practice. Encourage patients to refer friends and family to your practice, to go online to Google Business or Facebook to leave reviews, and consider offering incentives for referrals.

4. Update your website: Your website is often the first impression potential patients have of your practice, so do a website audit to make sure it's up-to-date, informative, and user-friendly. Consider hiring a professional web designer to help you create a site that showcases your services and expertise.

5. Attend local events: Participate in community events like health fairs and local festivals to raise awareness around your dental practice and connect with potential patients.

By implementing these strategies, you'll be on your way to effectively marketing your dental practice and driving growth. Remember to stay flexible and adapt your plan as needed based on your results. Good luck!
Measuring the Success of Your Marketing Efforts
Once you've implemented your marketing plan for your dental practice, it's important to track its effectiveness and measure the return on investment (ROI). Here are some key metrics to help you determine the success of your marketing efforts:

1. Website Traffic: One way to gauge the effectiveness of your marketing is by tracking the traffic to your practice's website. By monitoring your website's traffic, you can see how many people are visiting your site, how long they're staying, and which pages they're looking at.

2. Conversion Rates: Tracking the number of visitors who become patients is also important. If you notice that a lot of people are visiting your website but few are becoming patients, you may need to adjust your marketing strategy and website content.

3. Cost per Acquisition (CPA): This is the cost you incur for each new patient you acquire. To calculate this metric, divide the total cost of your marketing efforts by the number of new patients you've gained. If your CPA is too high, it may be time to re-evaluate your marketing plan.

4. Social Media Engagement: If you're using social media to market your dental practice, tracking your engagement rates can be a good way to measure your marketing efforts. This includes likes, comments, and shares.

5. Patient Feedback: Ultimately, the success of your marketing efforts will be reflected in the feedback you receive from your patients. If they're happy with the services you're providing and are referring others to your practice, that's a good sign that your marketing efforts are paying off.