Adopting new technology is a piece of cake, right? After all, everyone loves change, especially moving their entire practice and workflows to new software. Now that we have your attention, let's address ways you can get your staff to take advantage of new tools that will make them more effective in order to benefit your staff, your patients, and your practice.
Implementing new technology is a universal priority yet challenge across multiple industries. An MIT Sloan Management Review Study found that managers see "digital transformation" as critical to their organization, but 63 percent said that the adoption of new technology is happening too slowly.
With this in mind, what is an effective way to drive acceptance in your dental practice? Here are a few ways to get your staff with the program:
1. Choose Powerful Yet Simple Technology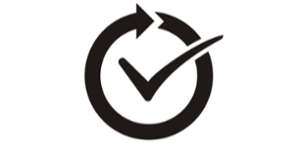 Technology that is cumbersome or burdensome to implement and use is almost guaranteed to meet resistance. When you evaluate technology options, put yourself in your staff's shoes. If the technology is overwhelming, you'll fight an uphill battle. While learning new technology and workflows are part of the process, technology that is intuitive and easy-to-use will be adopted much more quickly. Our customers have told us that one of the most attractive features of Curve's cloud-based dental practice management software is how easy it is to learn and use. Staff training is smooth and bringing on new or temporary staff is never an issue because they pick up the software very quickly.
Monique Eastman, Operations Manager at Town Dentistry in Atlanta, GA., recently shared her experience using Curve Hero with us. Before joining Town Dentistry, Monique had been in the dental industry for 21 years, working primarily with Dentrix software. "The thought of working with a different software was terrifying until I saw how simple Curve was to use. I picked it up in no time and found it very easy to train our staff."
2. Sell It, Don't Mandate It
If you want to encourage staff to adopt the technology, you'll have more success selling its virtues versus simply telling them, "I'm the boss, we're using this." If they feel forced to accept the technology, they may never feel fully vested in its success. Explain to your team the reasons behind the decision and why the entire practice will benefit.
Present it as a new tool that will help them and make their jobs easier and better. Reassure them that the new technology is not replacing them, but rather, supporting them. When you connect the technology to their needs versus yours, they'll see how it will impact their workflow and productivity and they will be more open to adoption. Allow staff to get acquainted with the software and observe as they find out what life is like on the "other side." Dr. Chris Salierno, owner of Broadhollow Dentistry in Melville, NY., and a new Curve customer, noted that his staff began to refer to Curve Hero as "Clever Curve," when they discovered all that the software could do. That's when Chris realized his choice to move from Dentrix to Curve Hero was the right one.
3. Train the Team Effectively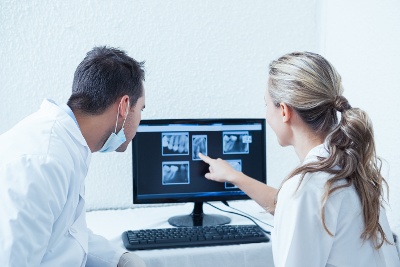 The success of any new technology brought into a practice should be evaluated based on its return on investment (ROI). Too often, a dentist will invest in new systems but won't learn how to use it or train their staff properly. This makes it challenging to adopt the new technology and realize the full ROI.
Staff may feel they don't have the time to learn new technology because they feel they can't afford to lose chunks of time sitting through extensive training. So, what's the best approach? The Curve Hero training process is built to ensure fast adoption. Everything is web-based, particularly important given how COVID-19 has impacted travel. Each virtual session is separated into small sessions which means no one is overwhelmed learning the software. Curve's Boot Camp Training consists of 13 sessions that set up each team member for success. After training is complete, they have easy access to Curve Community, an online user resource which offers real time access to support, user and training information on Curve Hero. Because we train your staff using your data, it is applicable, familiar, and best of all, it sticks!
4. Get to Know the Technology Yourself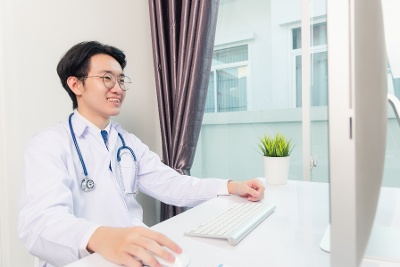 Simple-to-learn technology doesn't mean that it isn't powerful. Human nature is to gain a rudimentary understanding of the software to address core tasks. But when you find the time to dig deep, you can take better advantage of what the technology provides. Curve Hero's Business Intelligence feature is a prime example. One Curve customer told us that he initially viewed reports as an afterthought until he made the time to familiarize himself with what was available. Once he dug in, he had a much better grasp of the business side of his practice and what he should focus on given his limited non-clinical time. Another Curve customer used the reports to identify claims that had not been sent, patients who were not properly set up for recare and other potential lost revenue opportunities. This exercise uncovered a large number of revenue opportunities that would have otherwise been overlooked. The moral of the story? In addition to ensuring your staff learns the new technology, make the time to learn it yourself!
Adopting New Technology is a Process from Buy-in to Training
Getting staff to adopt new technology is a process that starts with obtaining buy-in upfront, followed by effective training. Explaining to your staff how they, your patients, and the practice will benefit is critical to your success. Next, training must be very well structured, expertly executed and reinforced to ensure a smooth transition into the workflow. At Curve, we understand the importance of staff training that works within their busy schedules so they can use the software both quickly and correctly. The sooner they experience how Curve Hero improves how they can do their jobs, the faster your practice will benefit.
To learn more about how Curve Hero can help transform your practice, click here.