The workplace had begun going virtual well before COVID-19 arrived on our shores. Lightning fast internet, hot spots, online software, and video conferencing enabled more employees to work remotely.
According to a study by Global Workplace Analytics, the number of non-self employed remote workers has grown 140% since 2005. In an analysis of 2018 American Community service (ACS) data, the study noted that 5 million or 3.6% of the U.S. employee workforce are remote.
Working Remotely Has a Positive Impact on Employee Happiness and Productivity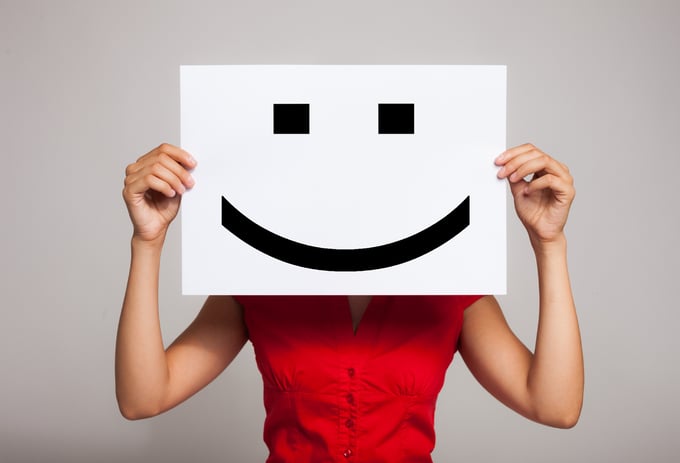 A study conducted by Owl Labs found that many workers feel that even one day of remote work can leave them feeling happier. Among respondents, 86% of people believe that working remotely alleviates stress and improves general well-being and health.

A nine-month-long Stanford study found that remote workers took fewer sick days and breaks and were 13% more productive than their in-office counterparts. Remote workers can work during their most productive hours and are subject to fewer distractions than what they would experience in an office.

The FlexJobs 2018 Annual Survey: "Workers Believe a Flexible or Remote Job Can Help Save Money, Reduce Stress, and More," reported that the majority of remote workers feel they are more productive than their in-office counterparts.
COVID-19 undoubtedly increased the number of remote workers. Zoom, Go-to-Meeting, RingCentral and other video conferencing apps have helped maximize productivity during these challenging times. While this increase may not be permanent, it is fair to assume the number of remote workers will continue to increase over pre-COVID-19 trends.
COVID-19's Impact on Dental Practice Staffing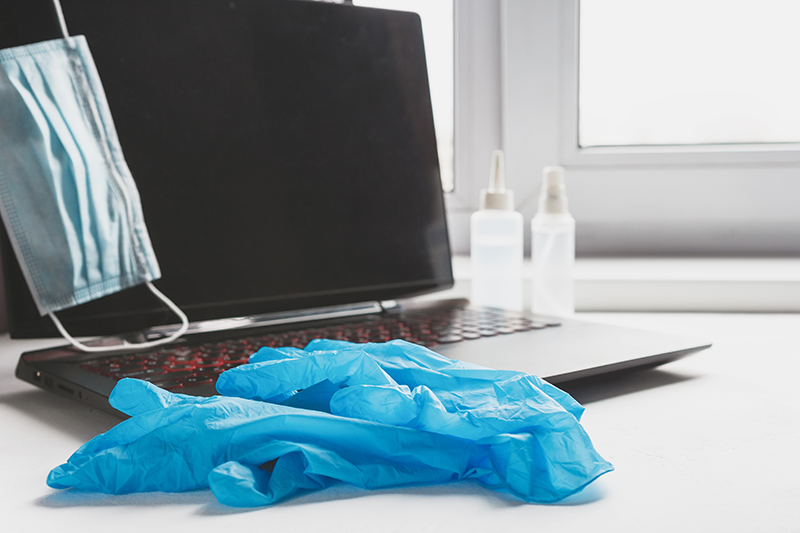 The pandemic's impact on dental practices has been significant, causing many dental professionals to consider alternative options to traditional staffing models.
Practices have dealt with attrition from office managers who opted not to return to work over concerns about either contracting the virus or spreading it to family members. This is understandable given that nearly one-third of office managers are 55 and over.
Dental professionals who either were prevented from sending their children to school or opted for home schooling faced significant work/life challenges, particularly after the mandatory shutdown ended and practices re-opened. Some had little choice other than to leave their job to care for their children. Others needed the flexibility to be home to care for a sick child, or spouse. Staff members sharing their home with elderly parents in some cases opted not to return to work due to the risks.
Temporary and Flexible Staffing Grows in Demand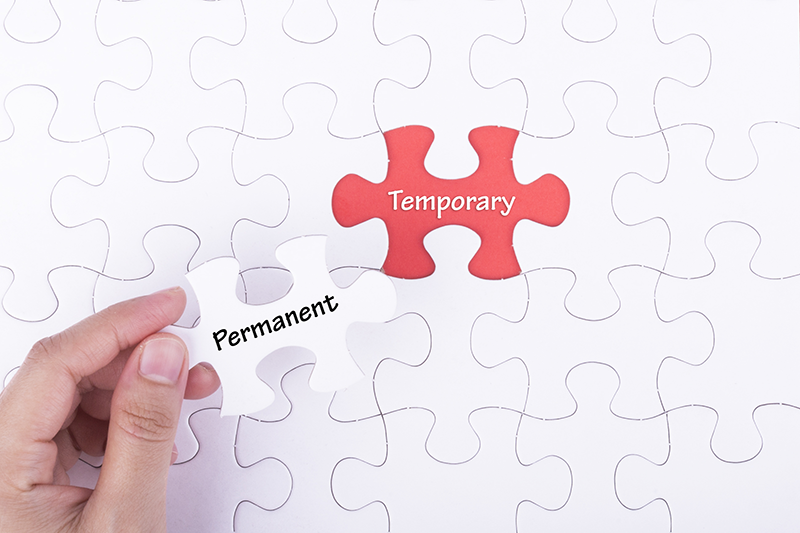 Since the vast majority of clinical work must be addressed at the practice's location, having experienced staff available is paramount to ensuring the dental practice can stay financially solvent as they catch up on lost revenue. COVID-19 significantly impacted the number of visits and corresponding revenue as patients delayed cleanings and other preventative appointments and only called the dentist to address an emergency. Re-care and treatment plans were placed on hold as patients tried to stay as safe as possible. Upon re-opening, dentists faced the challenge of having sufficient staff to address demand yet having the ability to react to the ebbs and flows of unpredictable patient demand.
Tonya Lanthier, Founder and CEO of DentalPost, the dental industry's premier and largest online and mobile job board, pegged 2020 the "Year of the Temp." Between COVID-19 staff quarantine situations and an unpredictable patient load, the demand for temporary clinical help and a drop in available temp candidates, temp rates are surging. So, what can practices do to cover their production schedule and control costs? According to Tonya, "They can start by working directly with candidates and not paying costly temp agency mark-up. Also, they can make sure they are doing everything they can to get the most value out of their temp hires."
Having practice management software that temps pick up quickly helps them start contributing right away.
Remote Staffing
Thanks to cloud-computing, most non-clinical tasks can be completed remotely. Offices with the right dental cloud-based practice management software found that they could schedule and reschedule appointments, handle billing, and manage receivables from the safety of home. Patients could complete pre-visit forms remotely which meant spending less time in the dental office. These features enabled practices to continue working with staff who were uncomfortable in the office or required the flexibility to be home to care for their children. They also had the option of employing personnel who lived in distant states, thus enlarging their pool of talent.
Temp Staffing
In the first half of 2020, many practices had to make hard decisions to furlough employees or greatly reduce their hours which led to attrition. Predicting patient demand once they reopened was difficult, impacting a dental office's biggest expense—labor. Dental offices had to balance the amount of paid staff on-hand versus the number of procedures completed on a given day or week. Hiring temp workers gives the practice significant flexibility to address the ebbs and flows of the business. Many offices have opted to work with on-demand staffing firms for access to experienced professionals on an as-needed basis. In some ways, flexible staffing is a way to "COVID-Proof" the bottom line.
Practices can ramp up when demand requires additional staff and then retract to coincide with lighter schedules. Dentistry has seen more dental professionals transition to temp employment to give them the flexibility they need by freeing them up to work at multiple practices.
Pre-COVID, last-minute appointments wreaked havoc with dental offices that relied on tight schedules to run their practice efficiently and profitably. Typically, they had the "luxury" of turning down these types of requests. Now dentists have the opportunity to make up for lost revenue by accepting these types of appointments by working with temp agencies that provided them with quality dental professionals when they needed them. Taking appointments the night before or even the day of add up over time and are effective for attracting new patients or increasing income.
The Rising Popularity of Teledentistry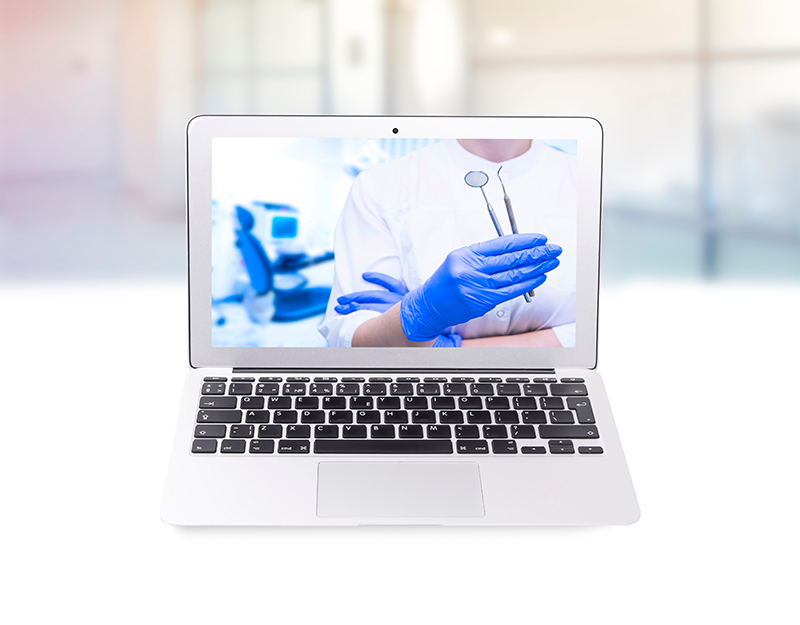 COVID-19 has led to fundamental changes in how a dental office runs its business. Teledentistry offers practices a virtual dentist "on-call," to handle emergencies, patient overflow and more. It also enables timely diagnosis to respond to emergencies if the full-time staff is engaged with other patients. Teledentistry enables practices to meet patient needs and earn revenue beyond the four walls of the practice which can make all the difference for offices navigating through the most challenging time in our industry's history.
The Right Practice Management Software Can Make All the Difference
Curve Hero's intuitive, user-friendly cloud-based dental practice management software, is a powerful asset whether an office wants more remote work flexibility or transitions to more temp workers. Software that is easy to use with virtually no learning curve makes bringing on new or temp workers a breeze. And, if that software delivers the same experience whether the staff member is working in the office or remotely, productivity is unaffected by location.
As practices continue to adapt to the new normal, dental practice management software will play a larger role in how offices implement new safety protocols that meet patient and employee safety expectations. Curve Hero is leading the charge.