As a dental provider, you're all too familiar with the challenges of running a dynamic practice. Your top priorities are to ensure patient satisfaction and to grow your business. This means managing dental procedures, business operations, paperwork, time, and your staff effectively.
If you find yourself sacrificing valuable time with patients to complete tedious administrative tasks, you're not alone.
A 2021 survey found that dentists' anxiety levels have surged as patient demands and staffing shortages co-occur.
Not only does lost time result in diminished revenue, but it also hampers your workflow. Your overall productivity declines. And the patient experience is negatively impacted.
An optimized workflow is the key to flourishing in today's fast-paced environment. The solution to increasing productivity in your dental office is having top-notch all-in-one software.
Choosing Between Server-Based and Cloud-Based Software

Your practice management software is the lifeblood of your dental business. It houses your patient records, billing procedures, insurance claims, appointment scheduling, imaging, and more. Understanding the importance of choosing the right software for their practices, more and more dentists are switching to cloud-based software… and for good reason.
For years, dental offices have run on server-based software models. These models have proven to be reliable and practical. However, as times change and the dental industry adapts to new standards, many dentists are searching for a modern solution.
Are you wondering if your current software is right for your business? Let's compare some of the main features of server-based and cloud-based software.
Server-Based Software
Installation method: Installed on a server located in your office
How data is accessed: Through a local network or VPN
Payment model:

Large upfront investment to purchase necessary hardware and typically ongoing charges for support, updates, and IT support to keep it working



Cloud-Based Software
Installation method: Hosted and run on remote servers
How data is accessed:

Through a web browser or a mobile app; access it from anywhere with an internet connection

Payment model: Typically operates on a subscription model where you pay a recurring fee based on
# of locations, # of doctors, or # of users
The convenience of having reliable online access to your practice's database might be worth making the switch to a cloud-based system.
But not all cloud-based software is created equally. The best software solution for your practice will be all-in-one software that seamlessly combines multiple functions and features typically found in separate software programs.
An all-in-one cloud-based software solution will give you the flexibility and scalability to grow your practice in today's modernized world.
Here are 5 ways to streamline your dental practice's workflow with all-in-one software.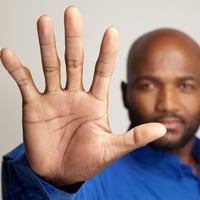 1. Keep all your data in one easy-to-access database.
It's no surprise that dentists acquire and maintain an extensive volume of data, such as:
Patient info
Dental history
Imaging
Treatment plans
Patient communications
Billing and insurance, and so on
But if these records are stored in disparate systems that are "bolted" together, there can be issues with syncing across multiple platforms. There's also a higher chance of errors when rekeying data from one system to the other. However, when everything operates in an all-in-one cloud-based system, your data is accurate and always up to date.
Bonus tip: When it comes to storing data, the number one issue to keep in mind is security.
It's important to choose practice management software with strong security measures. For instance, Curve Dental takes several steps to protect your data. Curve utilizes a top-tier data center to store your data and also provides cybersecurity work at no extra cost.
Now, storing your data in the cloud doesn't mean that you're not in control. With just a click of a button, you're always able to download all your data using Curve's "Get My Data" feature. Curve expertly manages your data but you always own it.
2. Multitask without forfeiting functionality.
If you are like most practices, you have up to 7 system passwords to remember and must toggle back and forth between your software applications. In the current industry climate of heightened demands and staffing shortages, it's especially crucial to be able to multitask effectively. When you or your staff are working with different interfaces, you often have to "recalibrate" your mind when switching between applications. You end up wasting time and losing focus. You might also lose some of your work if you don't remember to save it.
The beauty of an all-in-one software solution is that you don't have to toggle between screens in order to multitask.
Let's say you're on the phone with a patient and want to pull up his information. Instead of trying to jump back and forth between your patient engagement and accounting programs, you're able to readily pull up all the info you need no matter where you currently are in the system.
3.

Simplify your life and automate tasks.
Gone are the days of repetitive manual tasks taking up your staff's time and energy. An all-in-one cloud software solution like Curve makes it simple to automate tasks such as setting appointments and reminders. Since Curve maintains all communications and patient records, data syncing issues are eliminated, and tasks are effortlessly automated.
The right software will provide a range of options to make your work run more smoothly, such as:
Having a large selection of actionable standard reports.
Providing forms that you can customize to meet your specific needs.
Giving patients the option to input their own information onto custom electronic forms, which automatically transfer to your database.
Remember, your practice management software shouldn't add more stress to your life! The right software will ease your workload and simplify your workflow.
4.

Access your data from anywhere in the world.
Even with increased protective regulations, COVID-19 created the need for a virtual workforce. With many non-clinical dental professionals still opting to work remotely, server-based software may no longer be an ideal fit. Trying to gain remote access to your server through providers like LogMeIn usually proves to be slow and unreliable. Remote work should boost your productivity, not hinder it.
Cloud-based software allows you and your employees to access the system from anywhere in the world with an internet connection. The best part is you get the same user experience whether you're traveling 800 miles away or sitting in your office.
Remote access also enables dental office managers to handle office closures due to inclement weather or to wrap up their days from home versus staying late at the practice. Doctors can also access the system in emergencies as needed regardless of where they are when a patient contacts them.
5.

Get the support you deserve.
You graduated from dental school but are probably painfully aware that you're missing just one thing… a degree in IT.
One of the greatest challenges of running a dental practice is mastering technology. Your whole business depends on it. If you have to wait around for your IT person to show up and take a look at your hardware, you miss out on valuable time. Cloud-based software takes the hassle out of troubleshooting technological issues. You don't have to get caught in the middle of your hardware and software providers. Curve is a single point of contact if issues arise. Otherwise, the practice will typically get caught in the middle of finger-pointing between the support departments of different tech vendors. Curve's support team answers calls in under 1 minute and resolves issues in 8 minutes on average, so you can get back to caring for your patients instead of being stuck on hold with your hardware provider.
When choosing a software solution, look for one that offers the support you deserve. If you're not sure what that is, this list might help. As a qualified dentist, you deserve:
24/7/365

access to customer support

Automated updates so you always have the latest version without interrupting your workflow.
Curve Community & Hero Huddle



The Future of Dental Software is in the Cloud
There are benefits to both server-based and cloud-based software for your dental practice. But in order to keep up with the rapidly evolving world, all-in-one cloud-based software might be the best option because it offers features that allow for enhanced flexibility and efficiency.
With its ability to keep everything organized in one database, all-in-one software allows you to access your data from anywhere in the world, automate your most important tasks, and multitask so you can keep up with your patient and business demands.
If you want to save on overhead costs, all-in-one software is likely the best choice. Rather than purchasing separate software programs for different functions like scheduling, billing, and patient communication, all-in-one software combines all of these features into a single system. This not only saves you money but also eliminates the need for multiple logins and different interfaces.
An all-in-one solution also allows you to adapt your software to your practice's specific needs. With its many customizable features, Curve can be tailored to match your practice's workflow and preferences. This means that you can create a system that works specifically for you and your staff, rather than having to adapt to the limitations of pre-built software.
As a busy dental provider, you need software that you can rely on for your everyday business operations. With nearly two decades in the cloud, Curve has built a solid reputation backed by 70,000 satisfied users. Curve invests every penny right back into the software to give you the most advanced version you can get.
Curve's unparalleled customer support is the difference between feeling overwhelmed and feeling in control of your fast-moving practice. Not only do we answer your support call in 1 minute on average and resolve your issue in 8 minutes on average, but our team also provides a seamless data conversion experience so that you don't have to worry about losing any of your hard-earned data when you move to Curve.
You also don't have to be concerned about running out of disk space. Curve gives you all the storage you need at no extra cost to store your images and keep your business running smoothly.
Choosing the right software is easy once you know what to look for. Curve's above-and-beyond approach to serving hard-working dental providers will benefit both you and your patients for years to come.
Learn how Curve Dental's all-in-one software can dramatically optimize your workflow while saving your
practice money.