Percentage of Female Workforce in Dentistry
Teeth know no gender discrimination, but this wasn't always the case in the field of dentistry. Slowly but surely, we're seeing an increase in women in dentistry and across all STEM disciplines. The scales are nearly balanced, with female dental school graduates rising from 46% to 50.6% between 2009 and 2019.

Experts hope this gender parity will extend to the entire dental workforce by 2040. This has been progressing slowly but just as steadily: from women making up only 24.1% of the dental workforce in 2010. 2020 showed an increase of a little over 10%, with female dentists comprising 34.5% of the total field.
Challenges For Women in Dentistry
We've come a long way from Emeline Roberts Jones, the first practicing female dentist in 1855. Emeline started out by secretly extracting teeth without the knowledge of her husband, dentist Daniel Jones. Daniel had initially believed that dentistry wasn't for women. But like many men after him, he would be proven wrong by his wife and the women following her, who chose to persevere through their circumstances so that we can celebrate gender diversity in dentistry today.

The steps toward gender equilibrium haven't been easy. Historically, women have experienced limited opportunities or barriers to success in the dental world. Besides societal views that women have a greater duty to the household, women still face economic inequality, workplace harassment, and even gender bias in publications.

Being constricted by society is hard enough. However, the innate bias that still persists in dental schools can trap women dentists in a vicious cycle. Studies worldwide have shown how male students express a statistically significantly higher level of confidence than their female counterparts in oral surgery, career, and dental practice management skills.
Women Supporting Women
Fortunately, being the minority hasn't stopped women in dentistry from empowering each other. Women in dentistry supporting other women through mentorship and networking inspire and motivate aspiring women who struggle with the same barriers.
It seems that despite the challenges, women dentists persevere to success. By 2021, most male and female dentists owned their own practices. This breakthrough in the industry suggests that the growth of female dentists will continue to have important implications for dental practice management.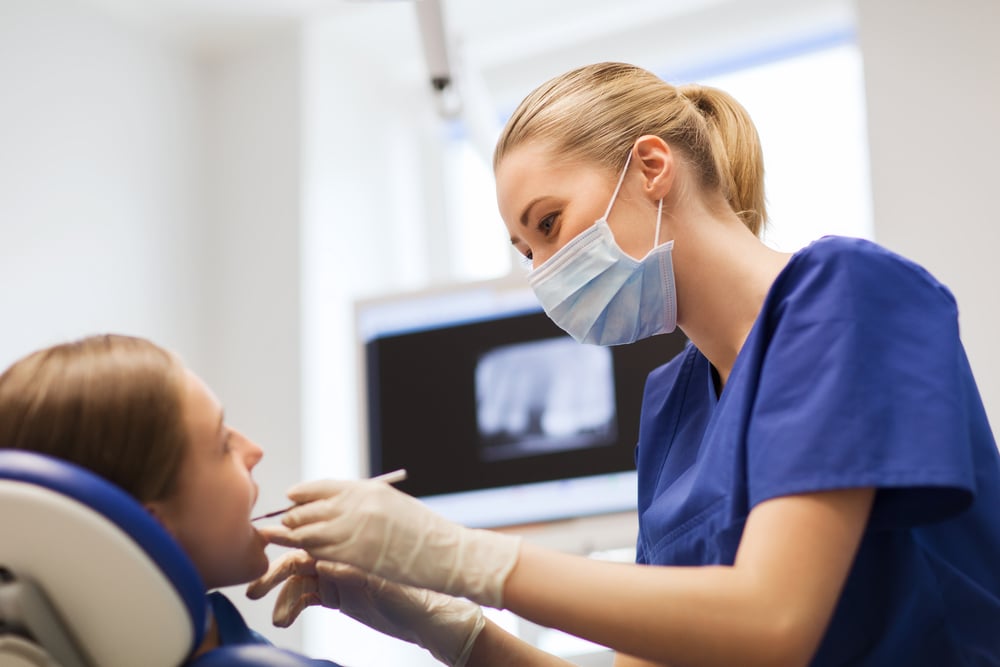 The Future of Women in Dentistry
Challenges certainly remain: the likelihood of female dentists working as employees or independent contractors is still 2 to 3 times greater than for male dentists in all age cohorts. At the same time, female dentists still tend to work shorter hours but with heavier workloads and lesser pay.
However, data shows progress.
From 2010 to 2016, women dentists worked more hours and increased their full-time practice, with the opposite trend for male dentists. More importantly, women are exercising their agency over their work: despite increasing demand for their services, many female dentists opt to work as employees due to personal desires for flexibility.
Curve's Proud Female Leadership
Here at Curve, we take pride in our female leaders including COO Jana Macon, Chief Technology Officer Suzanne Henderson, and Vice President of Customer Success Kristen Smith, who works to ensure all customers have the best training, onboarding, and support possible. Managing a dental practice is hard work, but under our female leadership, we work to ensure that our cloud-based practice management software maps and converts data with maximum efficiency, helping smooth over rocky transitions.