Cost Savings
Here's one apples-to-apples example of a Curve customer's savings when he switched from Eaglesoft to Curve.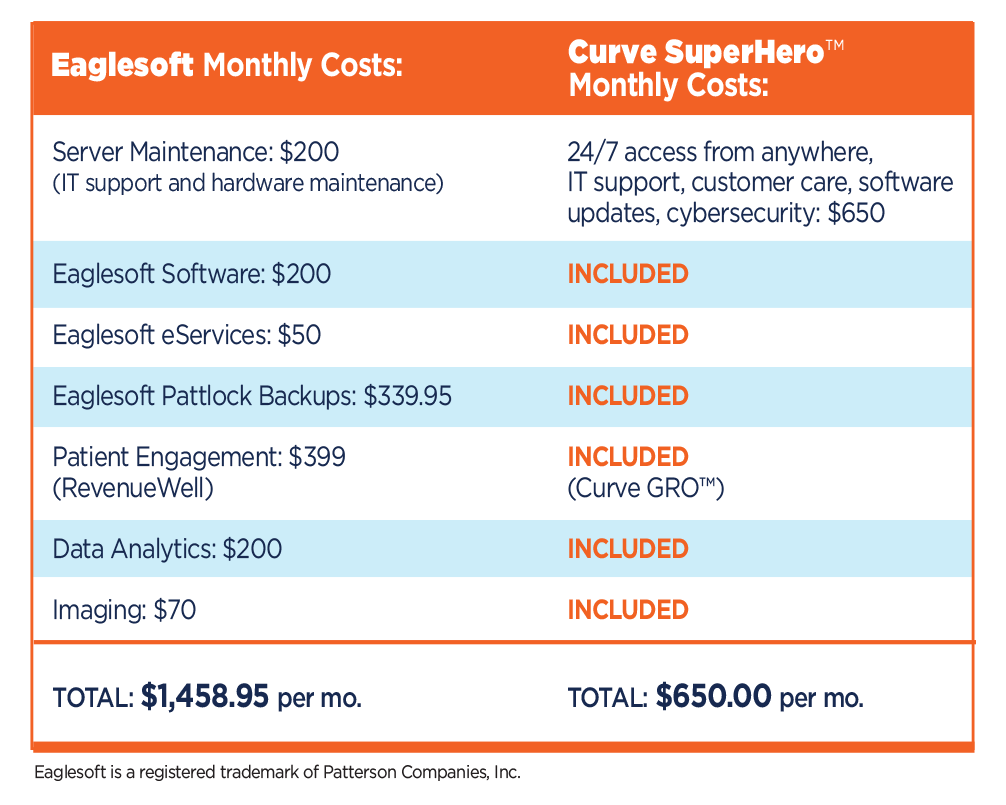 G2 Comparison
G2, the world's largest tech marketplace where more than 3 million people read and write authentic reviews about thousands of software products, compared Curve Hero to Eaglesoft for net promoter score and customer satisfaction.
Net Promoter Score
The net promoter score measures the willingness of customers to recommend a company's products or services to others.

Customer Satisfaction
Our overall and individual satisfaction ratings paint a clear picture of why Curve is the industry leader. No wonder so many customers recommend us.