Dental practice management software typically includes a variety of dashboards and reports to help manage the day-to-day operations of the practice. These tools can be used to track patient information, monitor financial performance, and analyze trends in patient visits.
A fully comprehensive practice management software will have additional technology options to produce reporting that is more insightful with some of the following:
Digital X-Rays: Digital x-rays can provide much more detailed information than traditional x-rays. This can help dentists to diagnose and treat dental problems more quickly and accurately.
Electronic Medical Records (EMRs): EMRs allow dentists to store and access patient information quickly and easily. They also enable dentists to share patient data with other healthcare providers more efficiently, allowing for better communication between all parties involved in the patient's care.
Online Scheduling: Online scheduling systems make it easy for patients to book appointments and for staff to manage them efficiently. This reduces paperwork and helps keep the office running more smoothly.
Automated Billing: Automated billing systems can help streamline the payment process by generating invoices, tracking payments, and sending reminders when payments are due. This makes it easier for staff to stay on top of money owed without having to manually track every transaction.
Voice Recognition Software: Voice recognition software can help reduce the amount of time spent on documentation by automatically transcribing dictated reports into text documents that can be stored electronically in the EMR system or printed out as needed.
Teledentistry Tools: Telemedicine tools make it possible for dentists to consult with patients remotely, eliminating the need for face-to-face visits in some cases while still providing quality care.
These features and more will provide reports with detailed information on topics such as appointment history, patient demographics, insurance claims, and treatment plans. Making it much easier for you and your staff to identify followup tasks. They can also be used to generate financial statements and track performance against goals. So, your office does not lose revenue, and can jump start production when necessary.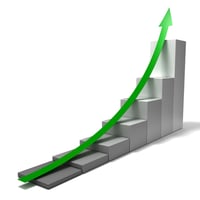 Reporting in your dental practice management software can help to increase your revenue by providing you with a visual representation of key performance metrics, such as patient visits, treatment plans, appointment scheduling and billing. With easy-to-read charts, graphs and data tables, you can quickly identify areas of improvement in your practice that can also lead to increased revenue. In addition to reporting, dashboards also allow you to monitor the progress of marketing campaigns and other initiatives that could be generating more business for your practice. Great reports allow you to drill down into specific areas for further analysis and better decision making, enabling you to make smarter decisions about how best to allocate resources and maximize profitability.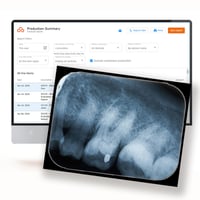 Accurate and actionable reporting is essential to your day-to-day operations, as well as your overall revenue growth."Deep level reporting and dashboards are vital for running a dental practice. They are like x-rays for your business, finding problems early on, and giving you a way to track your progress and performance. Would you practice clinical dentistry without x-rays? Certainly not! Then why would you use management software that doesn't give you the maximum level of reporting to run your business?" - Dr. Scott Leune DDS, Founder of Breakaway Seminars. Superior dashboards and reporting provides actionable data to see critical trends for a single location or across your entire enterprise so you can make the best decisions to keep moving the needle.