Dr. Chris Salierno, owner of Broad Hollow Dentistry and Chief Editor of Dental Economics, half-kidded that the magnitude of changing software is like "changing religion." After all, change management is hard for any dental practice and one of the biggest obstacles of replacing one system with another.
But Dr. Salierno and his team did switch to Curve Hero cloud-based practice management software in 2020 because while he knew that changing software platforms was an endeavor not to be taken lightly, he was confident that his new software partner's processes would make data conversion and implementation as smooth as possible.
In this Q & A, Jana Macon, Curve Dental's Executive Vice President of Customer Success, explains that the company's data conversion and implementation processes are a recipe that's been perfected since Curve began in the cloud in 2004.
Throughout her career, Jana has led teams that focus on removing technical and process barriers in order to equip customers to maximize the value of technology. She has over 25 years of experience building effective teams with a focus on SaaS and medical markets.
Curve Dental has completed over 4,000 successful conversions from a wide range of systems. Jana's expert team has effectively addressed every imaginable challenge while successfully migrating new customers to Curve Hero practice management software from most every competitive system. To date, Curve has professionally moved practices to Curve Hero from over 90 competing systems.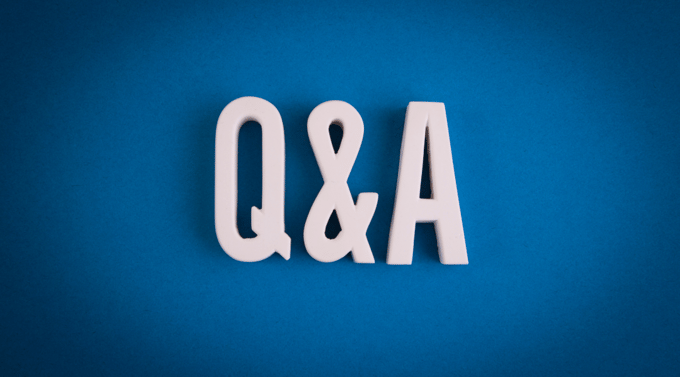 Over 4,000 conversions? How did you pull that off?

One thing to point out is that the 4,000+ number includes data, document, and image conversions from over 90 practice management software products. Moving practices from any software product to Curve is a recipe we've perfected. The main ingredients: Methodical processes, proprietary data conversion tools, and a team of 25 talented, dedicated professionals with a vast array of skills and experience. We're proud that Curve Dental's data conversions are 99% accurate, compared to an industry average of 80% or less.
As you talk to practices who are about to implement Curve Hero, what is their primary concern?
The work required to manage two systems during the conversion process. We don't require this because we use a 2-step conversion process to be sure the staff has a minimal amount of dual data entry to contend with. We take an "initial" data pull to provide the converted data inside the practice's "Training" Curve Database. This allows them to see the data in context with their practice management software and more easily identify any questions or concerns with the converted data. Once the data review and training processes are complete, we carefully schedule a final data pull just before they go live. This minimizes the amount of data that the staff has to keep up with during the transition. The practice completes the transition to Curve with the most recent data pull possible that has been updated specifically based on their input. This is how we achieve the very best conversion of years of data from their legacy practice management system.
Another concern is the "cash flow gap," … that is, fear that the transition will interrupt their billing and collections. However, once we explain our process of winding down an old system while ramping up Curve Hero, everyone's mind is put to rest. Our great track record of minimizing cash gaps during implementations speaks for itself.
What is another concern you hear?
There's apprehension about the impact on workload while their staff is trained. They already have a full-time job to do, and now they must find time to learn this new system. Yes, everyone must be committed to work a little harder, but it's really no different than adjusting when co-workers are on vacation or sick leave. In the end, we lock arms together as a team and make a well-orchestrated 6-week sprint towards the finish line. Our user-friendly interface combined with training delivered in brief snippets makes learning the software much easier, enabling staff members to start using it very quickly.
What are people most surprised about when they go through the process?
They are often amazed and ecstatic that we can extract data, files, and images from an old system and import it into Curve's internet platform. A bonus is the opportunity to use the "scrubbing" phase of the conversion process to clean up duplicates, errors, and outdated information.
What do you tell someone who is reluctant to pull the trigger on Curve Dental?
I reassure them of several things. First, we are experts at delivering successful conversions. We've done it thousands of times. Second, we use methodical and proven processes and an exceptional set of software tools. Third, my team and I are with you the whole way, and we are committed to your success. Finally, the long-term benefits of using Curve far offset any temporary efforts that implementation requires. Once we go live, I always have people call me to say, "Now that I'm on Curve, life's great! I just wish I had made the change sooner.
Prior systems of current Curve Dental customers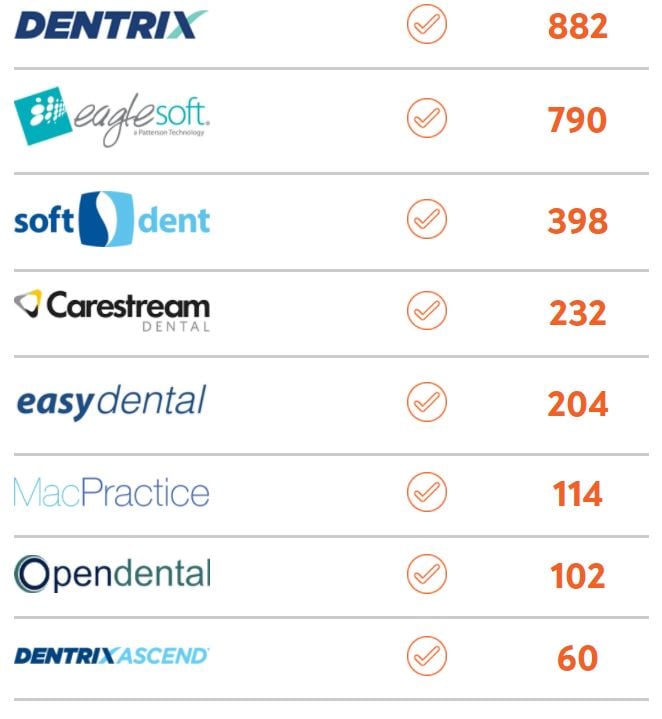 Most dental practices switch software to enhance the patient experience, improve efficiency and increase profitability. That's why smooth data conversion and implementation is so important. The more accurate the data and the faster the process, the sooner a practice can start realizing a significant ROI on their new software. Implementation and data conversion are just a couple more areas where Curve Hero stands head and shoulders above the rest.